The 80th CMEF autumn exhibition ended with a big success
Published Time:2018-11-02
The 80th China International Medical Equipment Fair (Autumn fair) (hereinafter referred to as the CMEF) was held from 2018.10.29-11.1 in In China shenzhen convention and exhibition center and has been with a successful ending. As Asia's largest medical exhibition event, the organizers invited dozens of countries worldwide and more than 4000 medical companies to participate, displaying tens of thousands of high quality medical products including rehabilitation nursing beds, vitro diagnostic reagents, radiological images, first aid equipment, disinfection & cleaning tools, mobile medical treatment, electron optics, hospital construction, medical consumables, medical information technology and so on. The products are very various and dazzling.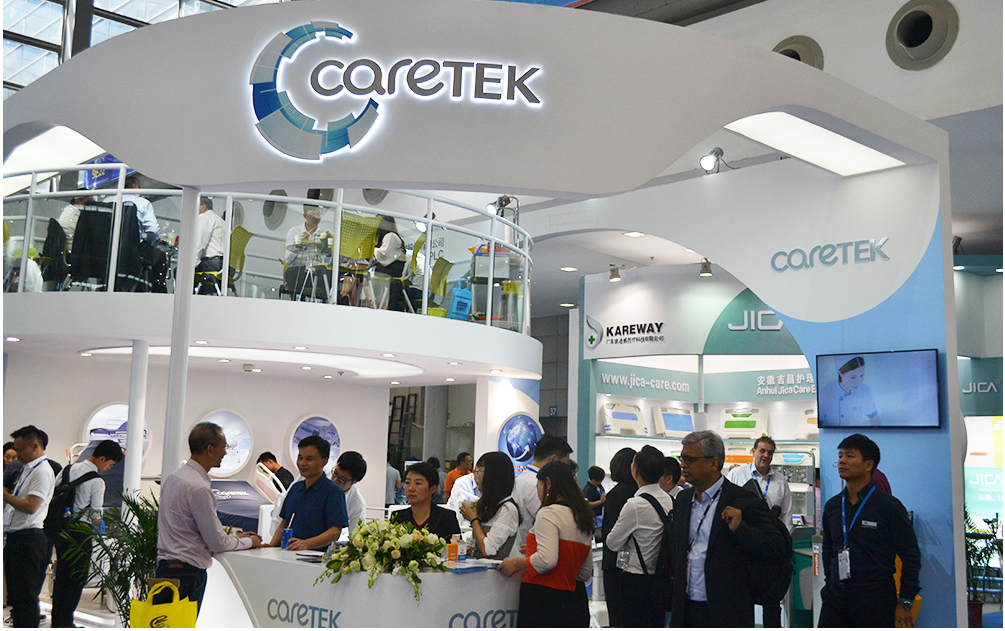 Caretek (China) Medical PLC. is a faithful friend of CMEF, as a well-known & first-tier enterprise of the domestic medical nursing bed production and sales, Caretek CEO, Lilly and Mr. Milstein personally led the team of a more than 10 elite sales at home and abroad, patiently and carefully introduced Carteck products to each customer on the stand and widely recognized and highly valued by the customers.


The exhibition was loaded people. Caretek products displayed in the booth not only attracted a large number of medical industry peers, but also attracted media friends of Southern Television Guangdong to interview, proving the high recognition of quality and service of our care bed products.